RainMaxx
RainMaxx - water softer than rain

Experience in your shower the unmatched pleasure of thousands of wonderful silky soft, air-filled water bubbles raining down on you. An incomparable pleasure on your skin. Bring home the five star Spa feeling to your own shower. The built-in vortex chamber generates more than ten thousand water bubbles per second which rain down on you just as in any luxury shower at a 5-star Spa.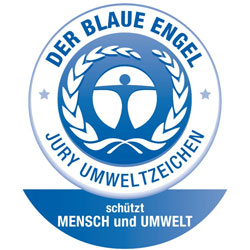 First shower head awarded by "blue angel"
10 000 water bubbles per second
showering with vitalized water
smooth naturalized water
water, softer than rain
less spraying - less cleaning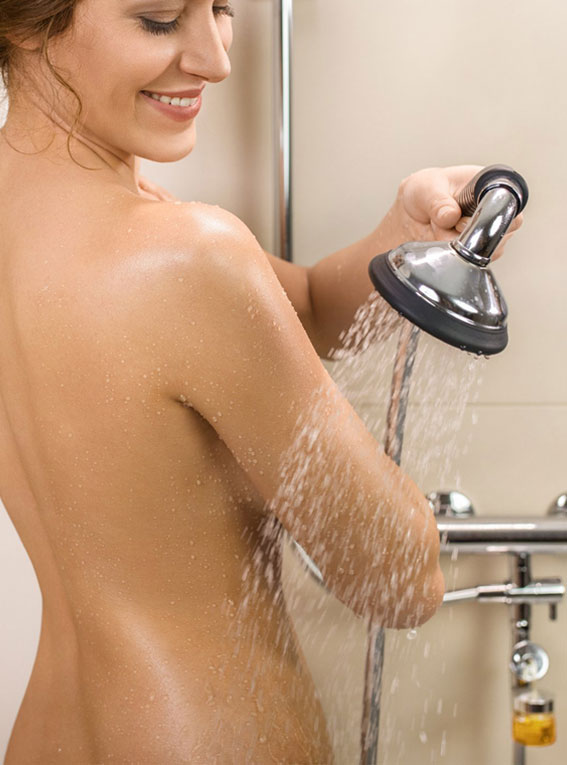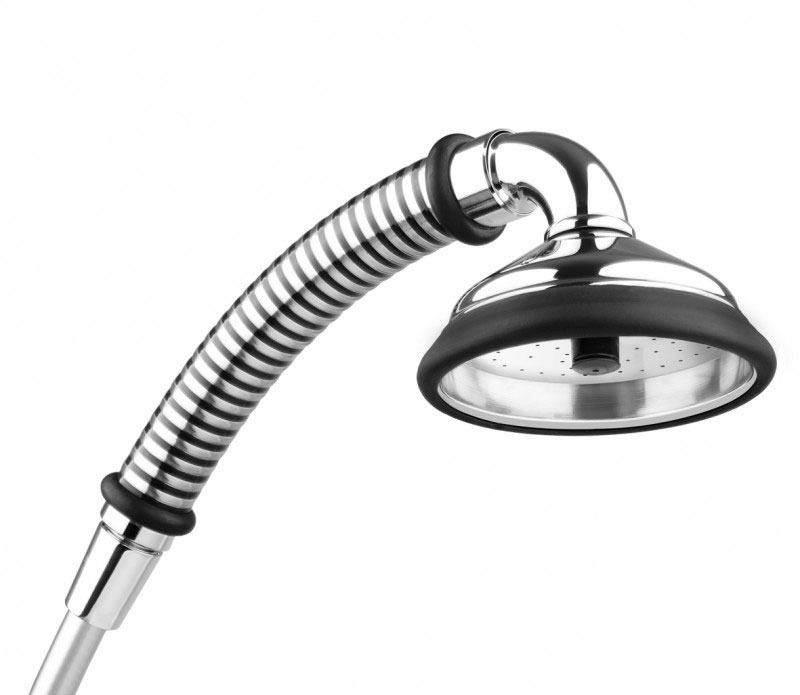 RainMaxx
When you touch you feel you've got something in your hand. Made of the best sanitary materials, such as brass and antibacterial copper, instead of coloured plastic. You can feel the quality and the art of engineering as soon as you touch it.

The built-in clockwise rotating vortex chamber accelerates the water flowing through to over one hundred thousand revolutions, which has a physical decalcifying effect that does not cause the shower holes to calcify. This and the water bubbles are also responsible for the fact that you have to clean much less.

Clockwise rotating vortex chamber
In our research, we continue to discover phenomena that cannot be explained by existing physics. For example, the question arises, as to why water that passes through a clockwise rotating vortex behaves differently than water that has been swirled counter-clockwise. We are still working on finding a plausible, physical explanation for this phenomenon.

10.000 water bubbles each second
The RainMaxx water bubbles are created in a truly ingenious way: A vortex chamber generates a clockwise water vortex that flows through the entire shower head. This vortex vitalizes the water, inhales large amounts of air through its vacuum effect and continuously forms thousands of water bubbles. This forces the bubbles into rotation in such a way that they do not burst in the air. Every second, about 10,000 water bubbles flow out of the RainMaxx shower head. This means that no shampoo or residue remains in the hair - despite the low water consumption.

Big savings on hot water usage
The RainMaxx uses very little water despite its unique showering experience. If you use up to 4,7 Gal. (18 l) of water per minute with a normal shower head, the RainMaxx uses only 1,6 Gal. (6 l) per minute. You can save 16 Gal. (60 l) of warm water each time you shower for 5 minutes.

Shower without aerosol mist
The spray mist from shower heads not only causes a damp bath and fogged up mirrors, it can also trigger severe pneumonia. Legionellae and other bacteria are responsible for this, which are transported deep into the lungs through the finest aerosol droplets. Since RainMaxx does not produce any spray mist, they reduce the formation of aerosols by 80 percent compared to normal shower heads. That is what the "Fraunhofer Institute for Toxicology and Experimental Medicine" in Hannover, Germany has found out.

Copper for health reasons
Only special antibacterial copper is used in RainMaxx. This safeguard prevents you from standing in a rain of bacteria when showering, as considerably more bacteria form in plastic shower heads. In this manner we ensure that a superb and natural material additionally secures your health.

Less spraying, less cleaning
A normal shower jet splashes in all directions after impact. So soap, shampoo and limy water land on the shower walls and glass. Not so with air-filled water bubbles like in RainMaxx. They're "air cushioned" and don't spray

The water-vortex fights lime
Another phenomenon of the RainMaxx technology is also included: The effect of physical water softening is achieved by activating the water in vortices. The result is that the shower holes do not calcify.

Water bubbles cleanse better
The water bubbles in RainMaxx have a much larger surface area than a drop of water and therefore clean much better with much less water.

Shower with vitalized water
RainMaxx showers are based on our 30 years of experience in the field of vortex water revitalisation. That way, you feel like taking a shower with active spring water.