Finest all-natural body care
The WhirlMaxx shower offers you perfect beauty care from head to toe. Naturally, for the ultimate effect, the composition and quality of the related care oils is clearly very important. All WhirlMaxx shower oils are produced from certified organic ingredients, containing no preservatives or emulsifiers and qualify to bear the "NaTrue" organic cosmetic seal below. WhirlMaxx shower oils are specifically formulated to be used exclusively with the WhirlStar shower device and are approved for use under the manufacturer's warranty. In all WhirlMaxx shower oils the fragrance is derived from natural, pure, essential oils. Completely aroma-free WhirlMaxx oil is also available for those with very sensitive or allergy reactive skin.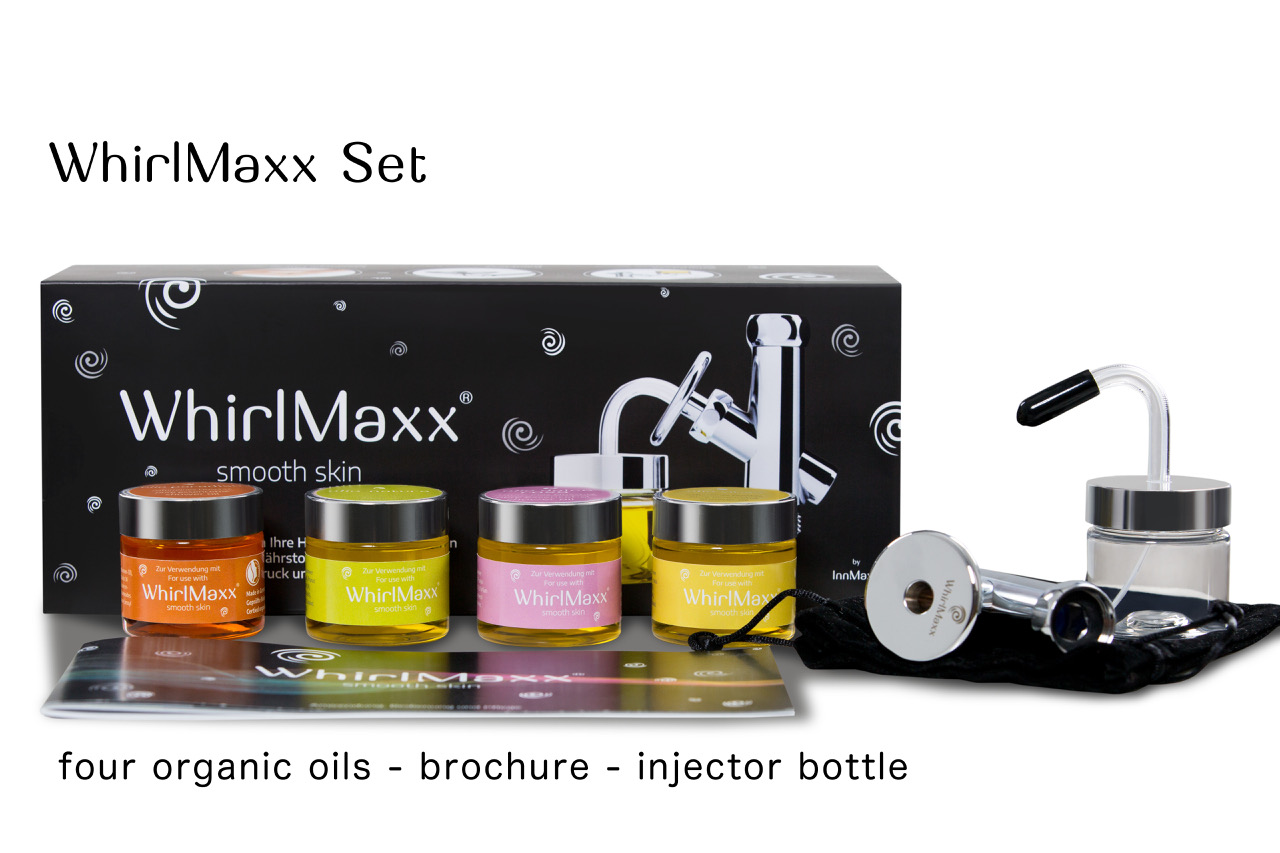 WhirlMaxx-Set
The WhirlMaxx offers you finest all-natural body care in your own shower. Composition, natural purity and quality of the four different Spa@Home care oils are decisive for the care experience. WhirlMaxx shower oils are ideally suited for use with WhirlMaxx. It ensures the best possible mixing ratio for an ultimate Spa feeling. WhirlMaxx shower oils are made from organic ingredients and certified with the highest NaTrue-seal "organic cosmetics". They do not contain any preservatives, emulsifiers or stabilizers.